Clay Millican
Top Fuel Dragster - NHRA
Clay has a personality bigger than life and is known to have the friendliest demeanor in drag racing. Hailing from Drummonds, Tenn., he has loved drag racing his entire life. He got his first race car at the age of 16, and fueled his passion for racing in the Sportsman ranks for many years. Clay had raced as a hobby for all his adult life until Peter Lehman came along, from there his path to Top Fuel carries a fairy tale style story.
While Working as a forklift driver for Kroger Supermarkets and campaigning simultaneously in an IHRA Modified eliminator, Lehman selected Millican to drive his Chicago White Sox-sponsored Top Fuel Dragster entry. Peter provided the opportunity for Clay to fulfill a lifelong dream of driving professionally.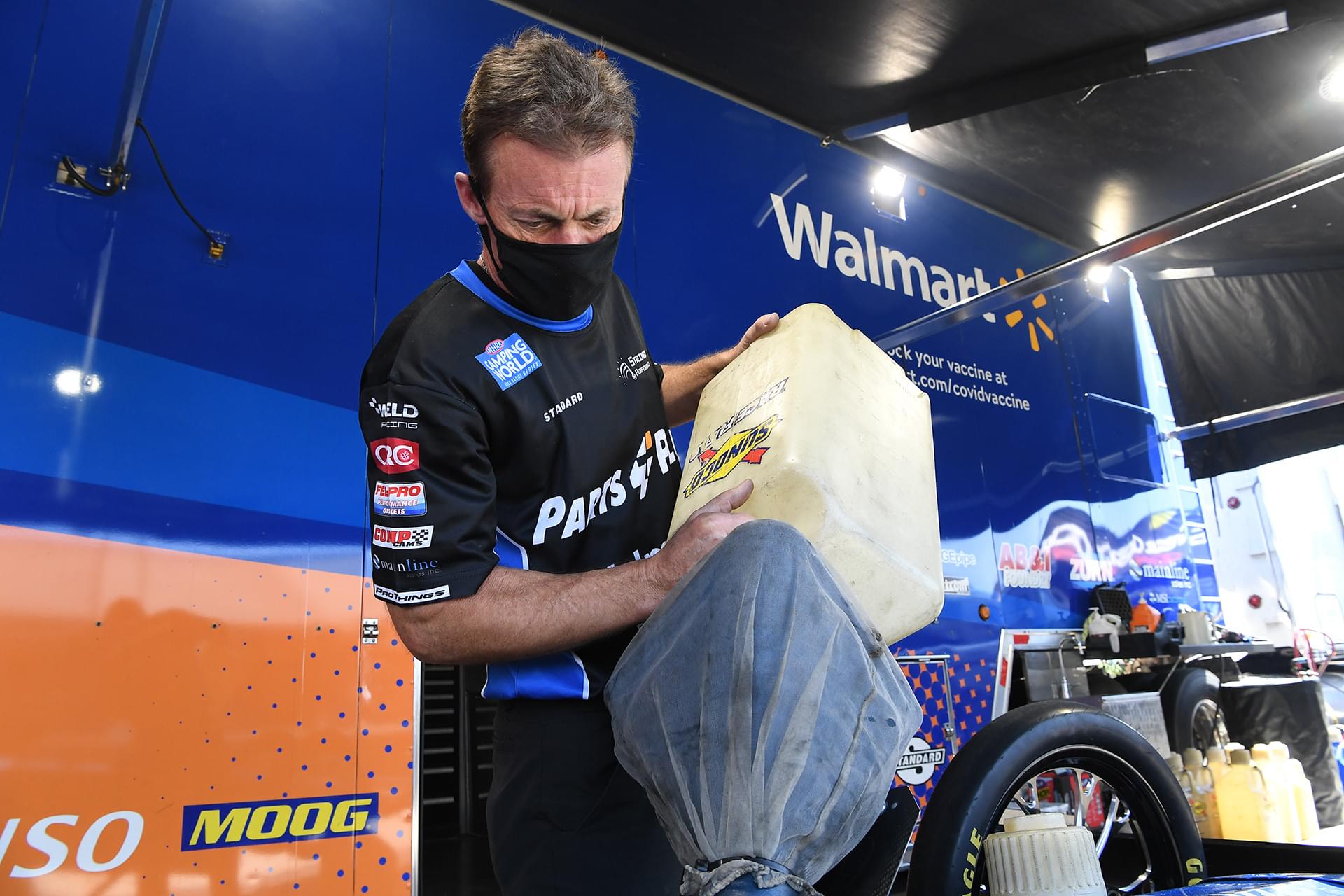 The goal was to learn the game and to establish themselves as the Top Fuel team of the future. What Peter saw in Clay was not only a potentially great driver, but a Southern gentleman with an unwavering passion for the sport and genuine appreciation of the fans of drag racing. Lehman and Millican later acquired sponsorship backing from trucking giant Werner Enterprises and formed one of the most well-known driver-sponsor alliances in IHRA Top Fuel history.